I'll be the first to admit that Bali is an incredible destination. The "Island of the Gods" is home to swoon-worthy rice paddy fields, hikes that reach the summit of active volcanoes and beautiful Hindu temples.
But thanks to the popularity of "Eat, Pray, Love" and the party scene on the southern beaches, you'll have to search a little further if you're looking to escape the crowds and find those moments of tranquility.
Ready to discover what else the country has to offer? Here are some of the best places to visit in Indonesia that aren't Bali!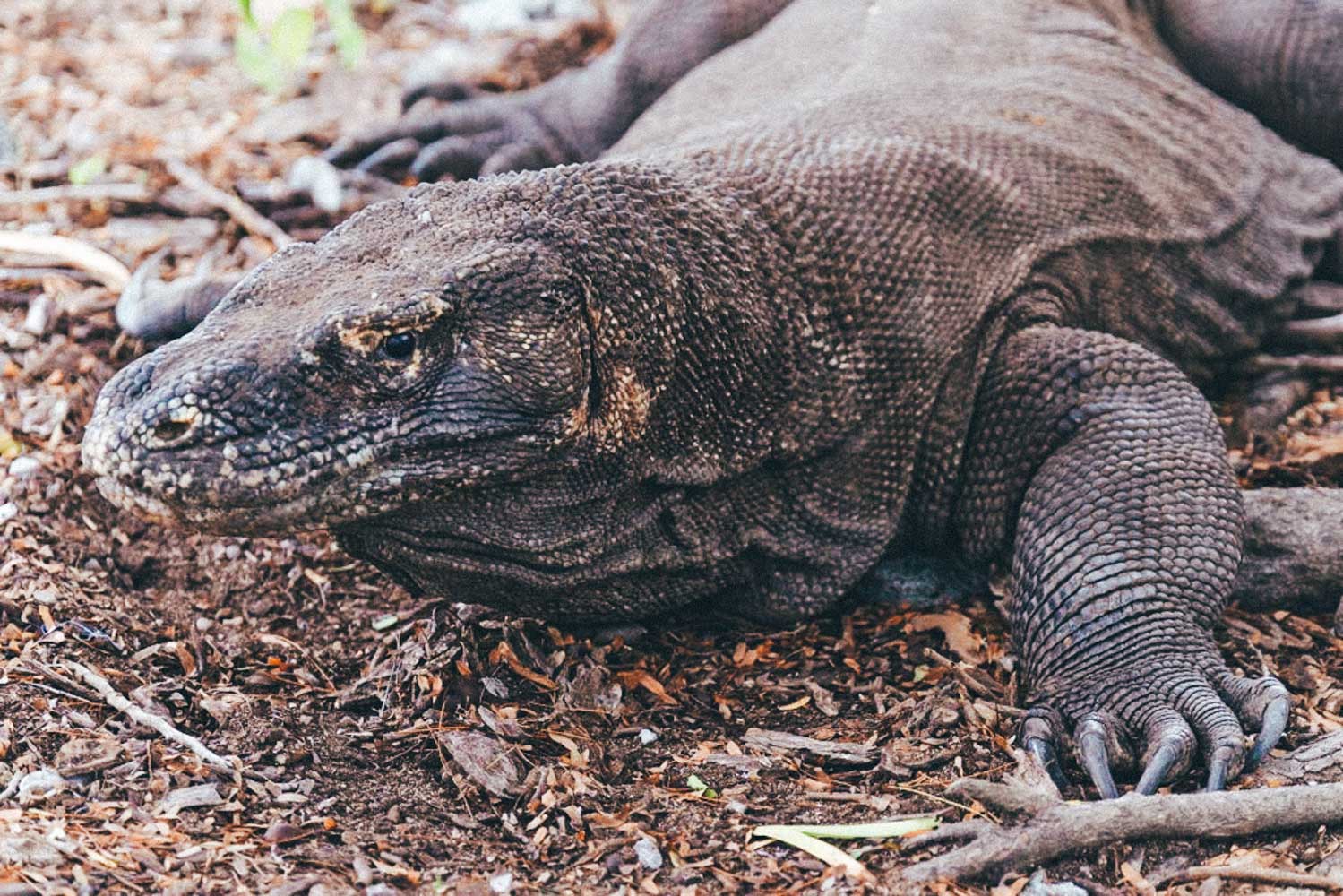 KOMODO ISLAND
Komodo National Park
Unleash your inner "Khaleesi" and visit Komodo Island. It's home to over 5,000 of the world's largest lizards: the Komodo dragon.
These critters can grow up to 8 feet long and weigh more than 200 pounds!
Komodo National Park is a must-visit for any nature lover. With incredible diving, beautiful islands, pink beaches, and even forests, it's one of my favorite destinations in all of Indo. To get the most out of a trip here, fly into Labuan Bajo and sign up for a day tour!
My day trip included visiting the dragons, a hike up Padar, a swim at Pink Beach and diving at Manta Point!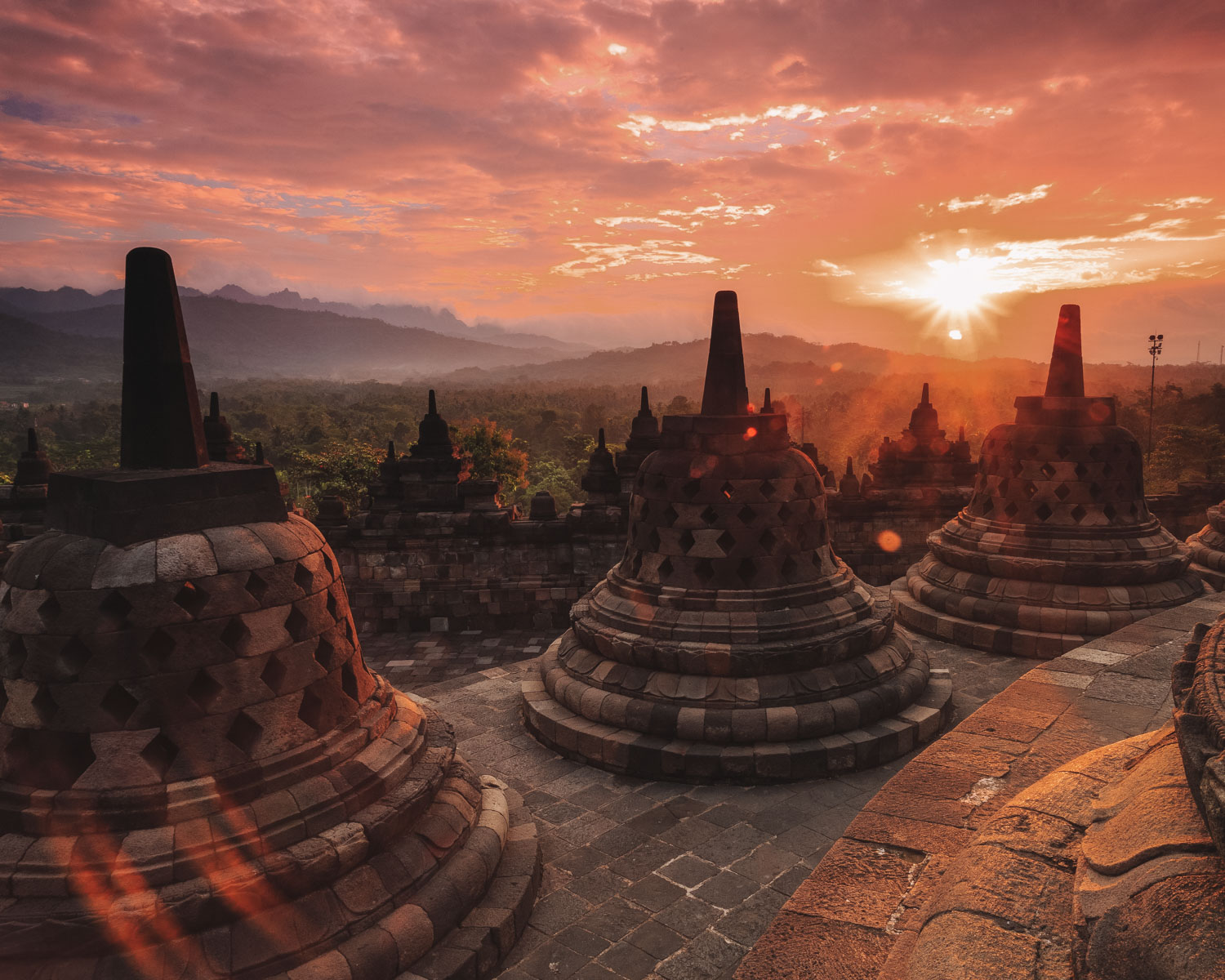 BOROBUDUR
Yogyakarta
I haven't been to Yogyakarta yet, but it is high up on my Indonesia bucket list! Located between Mount Merapi and the Indian Ocean, you'll find unmatched natural beauty intertwined with ancient temples and ruins.
Borobudur and Prambanan are two of the most popular temples in Yogyakarta and are considered some of the greatest Buddhist monuments the world. Both are shrouded in Indonesian myths and legends so I'd highly recommend hiring a guide to learn more about the history of both places!
If you'd prefer to do it alone, you will need to rent a car or a scooter as there isn't public transportation that links all of the temples.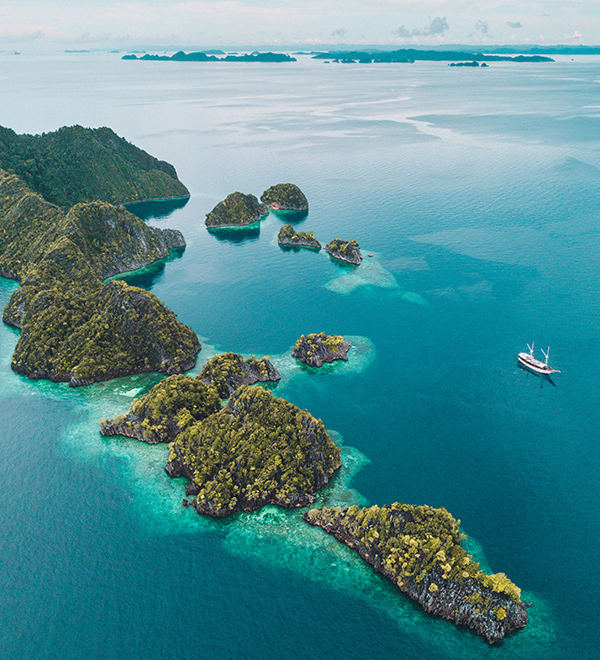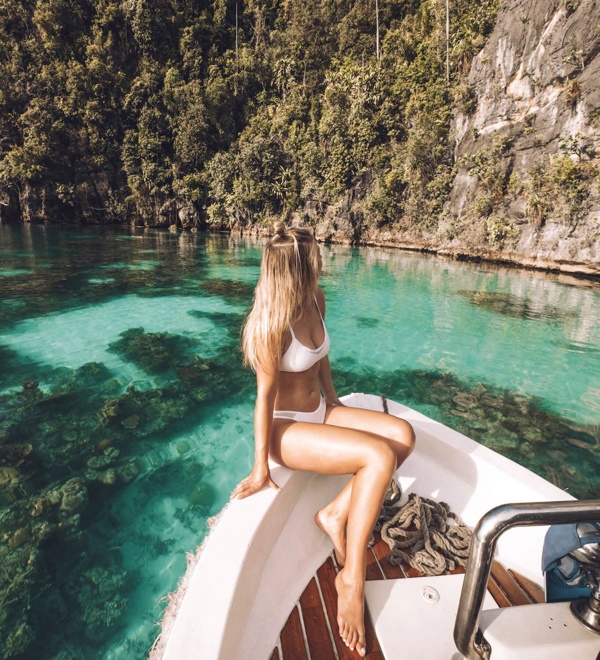 Raja Ampat
If you only have time for one destination on this list, bump Raja Ampat to the top of your must-see list. Last year, I spent 12 days on a diving liveaboard boat trip through Raja Ampat, and it's one of my all-time favorite travel experiences!
You'll get to travel to remote islands, dive in pristine conditions, and explore dive sites that are not otherwise accessible.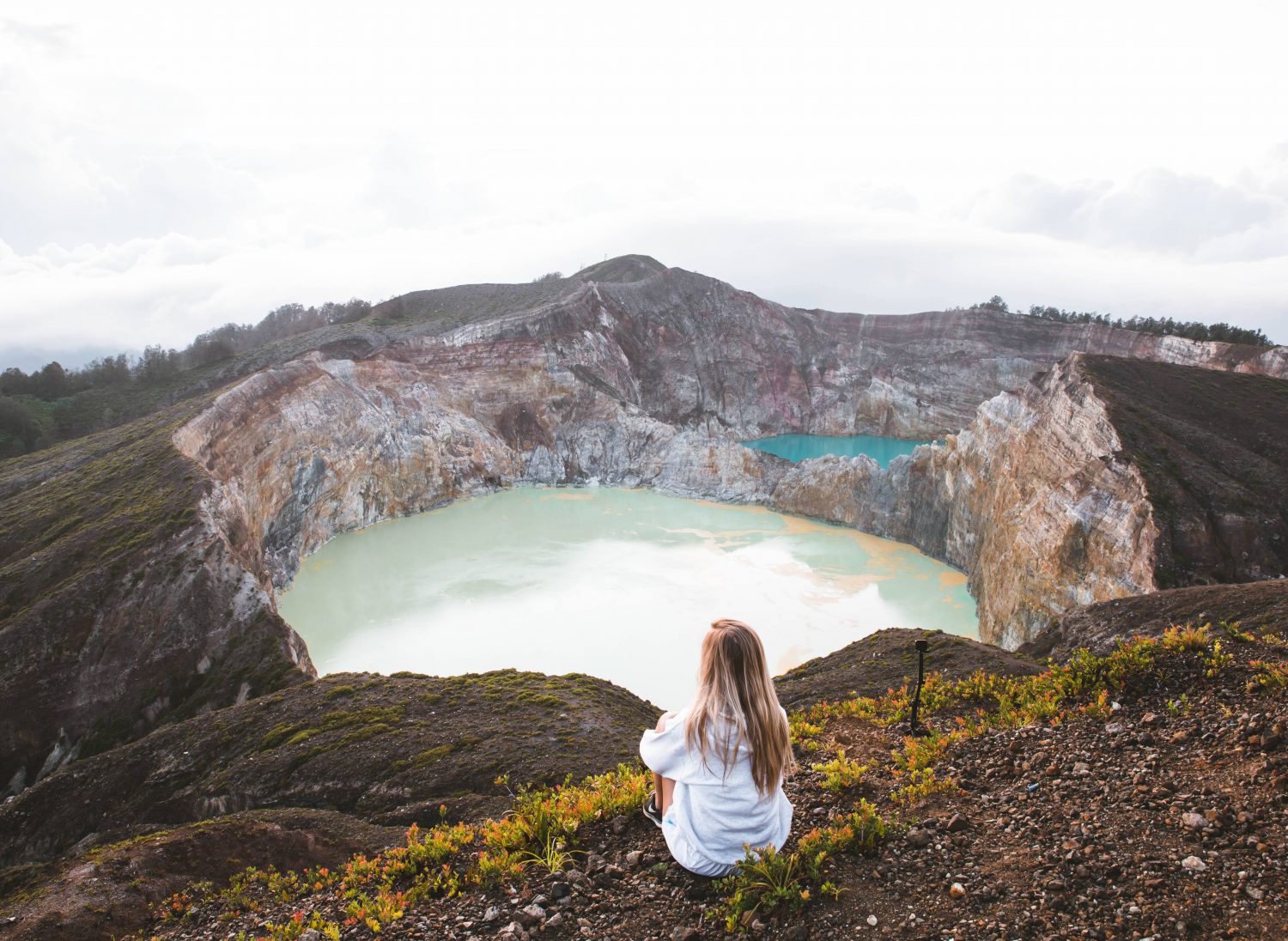 KELIMUTU VOLCANIC CRATER LAKES
Flores Island
Flores Island is an alluring archipelago that boasts a fascinating history, otherworldly landscapes, and hair raising adventures. It's the perfect destination in Indonesia to wander off the beaten path and get a serious adrenaline rush!
Spend your trip conquering challenging hikes past active volcanoes, diving some of Indonesia's top dive sites (keep an eye out for those manta rays and sea turtles), and learning about the real-life Hobbits who apparently lived on the island hundreds of years ago.
The biggest highlight of my trip to Flores Island was visiting the Kelimutu Volcanic Crater Lakes. Thanks to a chemical reaction from some nearby volcanoes, the waters of the three lakes change colors!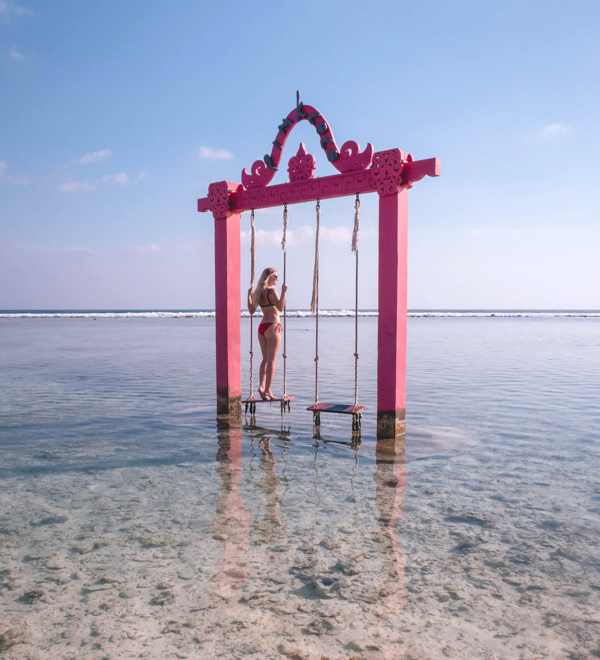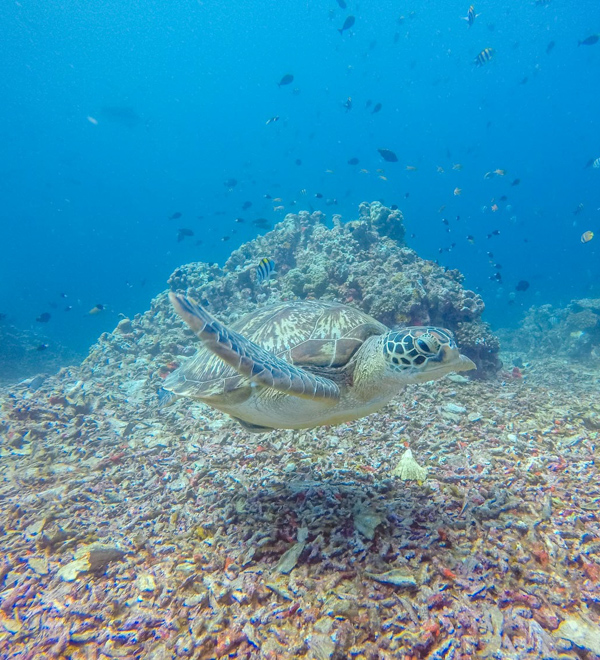 Gili Trawangan
Gili Trawangan is a small island located off the coast of Bali and is less than six square miles in total, making it easy to rent a bicycle or walk to anywhere you want to go!
With direct ferries available every day for only a couple of dollars, you can swap the crowds of Bali for a few days of the slow and simple life here.
You can unwind on the beautiful beaches with a book or head out into the ocean. The snorkeling and diving conditions are top notch, and Gili T is where you'll find that Insta-famous swing in the ocean!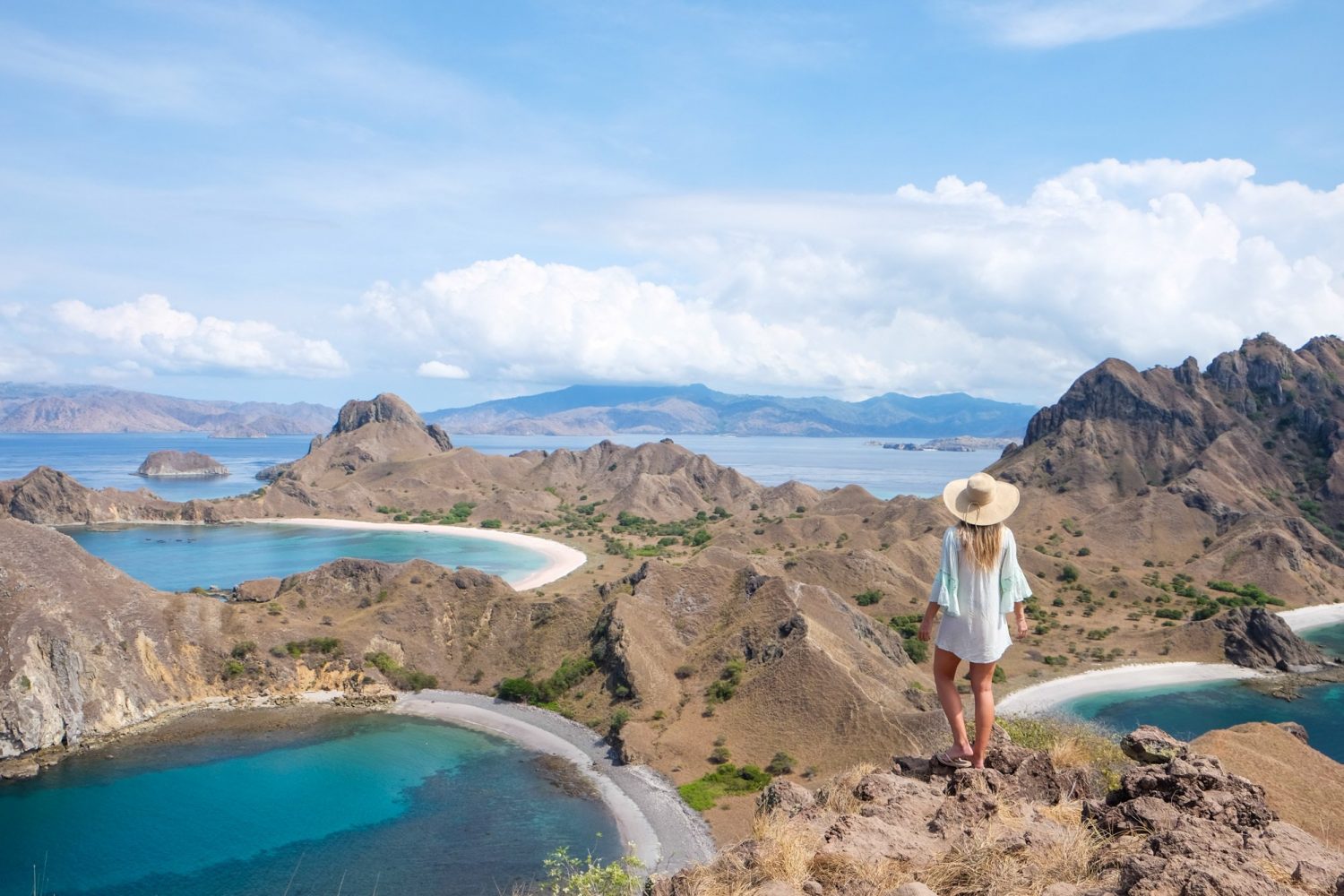 PADAR ISLAND
Padar Island
Padar Island is the third largest island inside Komodo National Park. It is the place to go in Indonesia if you're an avid hiker and photographer.
There are challenging trails that will take you to the top of the island's tallest peaks for a breathtaking view of the surrounding area!
Plus, you can easily incorporate a visit to Padar Island with your day trip to Pink Beach, Manta Ray, and Komodo Island by joining a tour.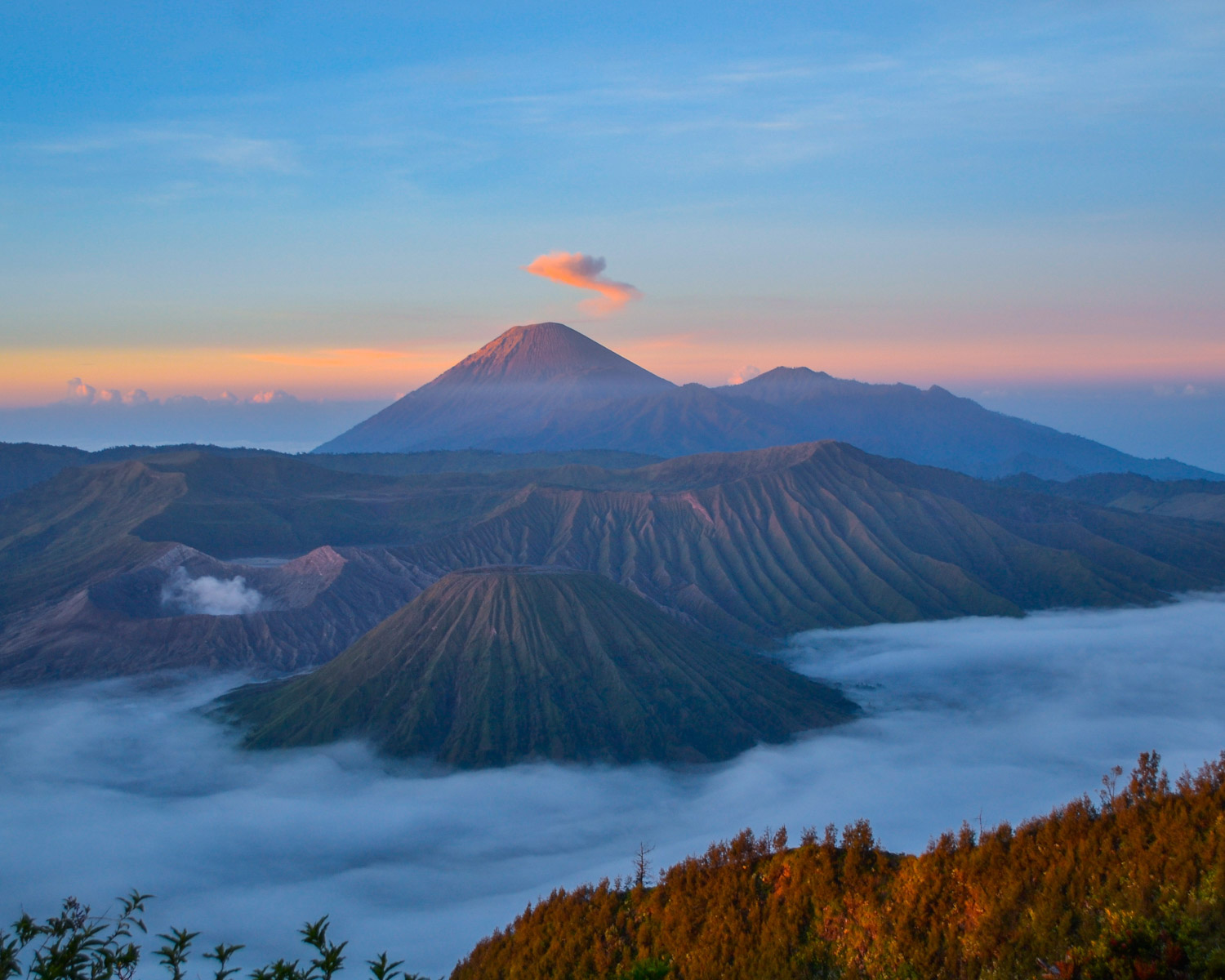 MT. BROMO
East Java
Craving an adventure far away from the crowds that gather in Bali? Book a flight to East Java and explore the isolated jungles that are home to brooding volcanoes, crater lakes, and jaw-dropping waterfalls!
You can easily spend a week or two crossing-off East Java's top highlights and discovering its lesser-known gems. From hiking Mt. Bromo (an active volcano) to visiting the colorful Jodipan village—there's so much to explore!
Helpful Tip:
You'll definitely want a drone for East Java! The waterfalls here are incredible, especially Tumpak Sewu, which is considered one of the best in Indonesia.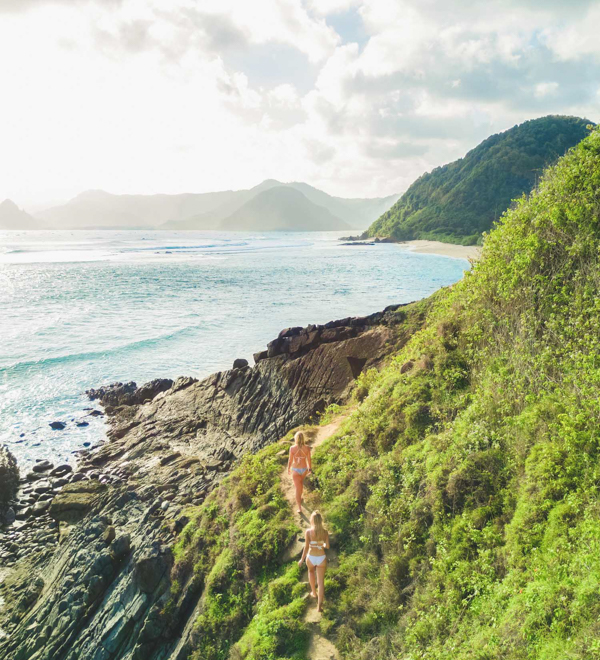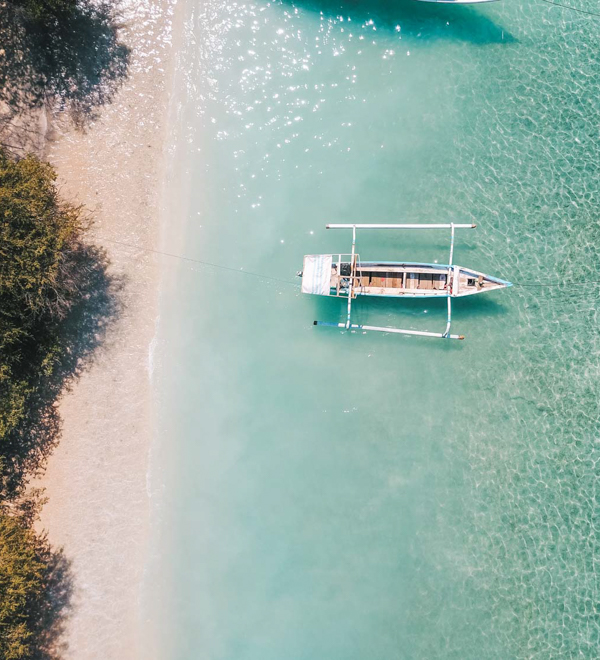 Lombok
Lombok is another small island off the coast of Bali that deserves a spot on any Indonesia itinerary. I'd suggest basing yourself in South Lombok and planning day trips all over the islands.
Some of my favorite parts about this island are the beaches and waterfalls! Start your adventure off with a hike through the jungle to Sendang Gile Waterfall and end your day off at Tanjung Aan beach.
There is a lookout that offers a 360-degree view of the two coves and it's without a doubt one of the best places to watch the sunset on Lombok!

 KELINGKING BEACH
Nusa Islands
The Nusa Islands are a string of three islands off the coast of Bali. Some call them "The Maldives of Bali," and it's not hard to see why.
Nusa Penida is famous for its secluded Kelingking Beach, Nusa Lembongan's highlight is the Devil's Tear, and Nusa Ceningan attracts thrill-seekers with its epic cliff jumping.
But all three islands offer exceptional diving or snorkeling conditions and a variety of accommodation options to suit any budget. If you don't want to spend a night on the islands, there are day trips that you can book from Bali.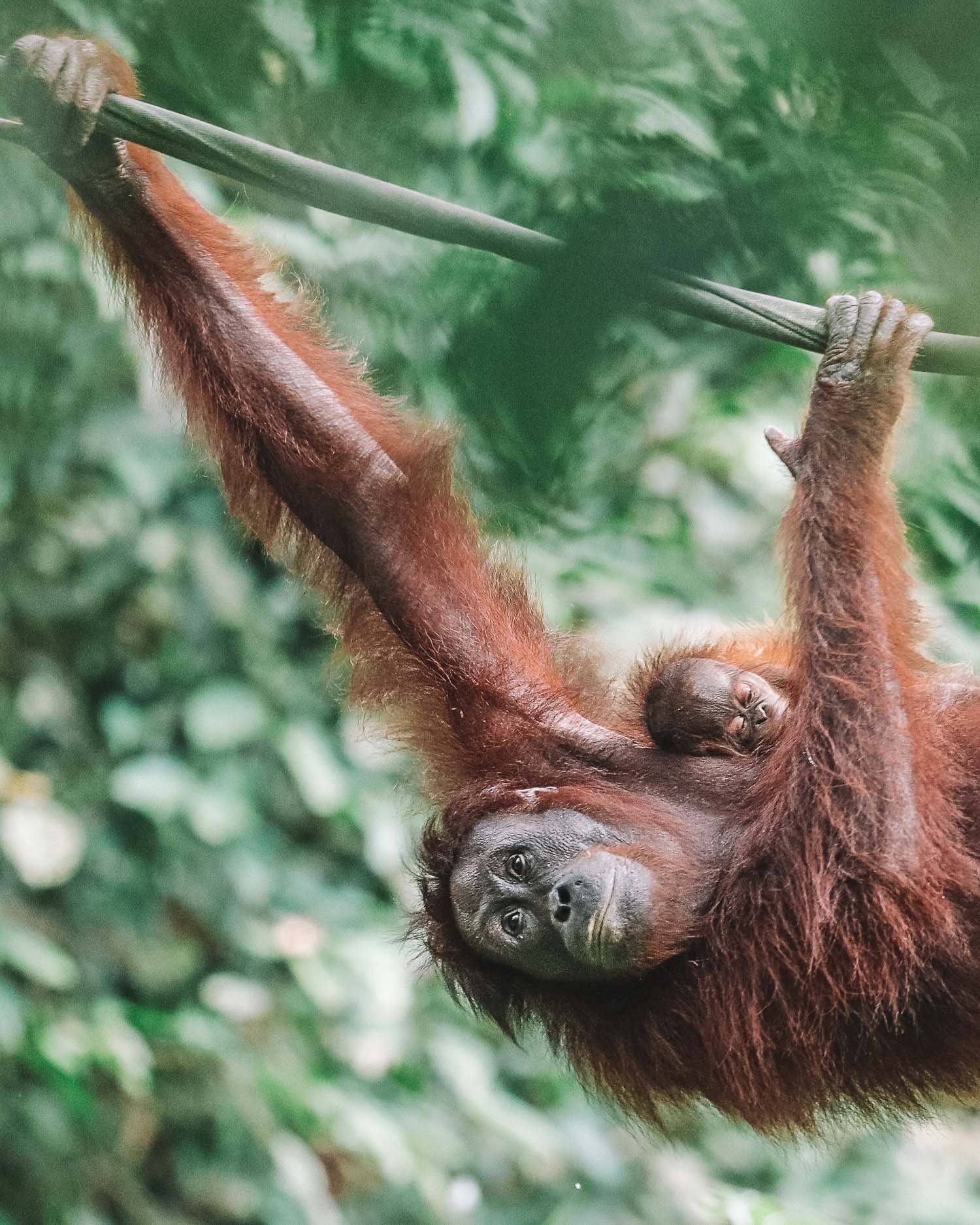 Sumatra
Sumatra is the best place to visit in Indonesia if you're after exceptional wildlife experiences. It's the archipelago's largest island, and it's where you can find wild orangutans and the Sumatran tiger!
The tigers are the hardest to spot, but you can book hikes in Bukit Lawang where you'll be able to see orangutans in their natural habitat.
Source :Theblondeabroad.com
see Also Paket Tour Lombok